---

"Is Stress Stressing You Out?"

An Original Non-Fiction Article by Adele Cox (2009)
Stress is considered one of the most serious issues facing the health care industry today. But why so often are we stymied in finding effective stress management techniques, only to become "stressed about being stressed"?

This article takes a unique view of 'stress'. While it's written for holistic health practitioners, it offers unique alternatives to conventional stress management that can be applied by anyone.



---












































"A Cure for the Common Move"

An Original Non-Fiction Story by Adele Cox (2009)
The boxes are packed, the escrow is signed, the movers are on their way. But what happens when suddenly it becomes painfully clear that you don't want to move?



---












































"Tour de Vive"

An Original Fiction Story by Adele Cox (2008)
Sahara's life was balanced, predictable, and safe. But an impromptu tour of the Smithsonian Museums opens her life to new and unpredictable possibilities.



---












































"From FRIENDSTER.com to Friend"

An Original Non-fiction Article by Adele Cox (2008)
The recent boom in high-tech communications has enabled us to instantly connect with almost anyone, anywhere. Internet social networking has given us an overwhelming number of choices and opportunities for easy, immediate, and convenient access to millions of other people.

But can we use this technology to actually create strong, enduring friendships?

This article investigates some possibilities.



---












































"Gambling for Love"

An Original Fiction Story by Adele Cox (2008)
With his perfect "Rico Suave" persona, Jason had a long history of one night stands. Now in his mid-30's, his authentic self longed for that illusive "meaningful relationship", but his ego was still seduced by the easy score. Could he take a chance to open his heart and find real love in America's biggest playground?



---












































"When Real Life Interrupts Our Routine, Seek Joy"

An Original Non-Fiction Story by Adele Cox (2007)
We seem ill-prepared for many of the "real life" events we are called to face. Marriage, birth, death, menopause, taxes -- there are many rights of passage for human beings that are best learned through experience. Unfortunately, there is no class we can take called "How Best to Live through Life".

So, with virtually no "training" or preparation, we instead stumble into these "real life" situations which turn "normal" and "routine" life inside-out. We try our best to navigate our way through, hoping that next time we'll be wiser, and somehow it'll be easier.

In this story, I share my thoughts and experience brought on by the recent passing of a friend.



---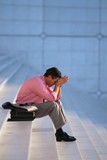 "It's My Body and I'll Cry If I Want To"

An Original Non-Fiction Story by Adele Cox (2007)
"Everyone" knows we should get regular checkups from the doctor, dentist, and OB/GYN for good health maintenance. But what happens when the practitioner breaches our emotional boundaries by "just doing her job"?



---












































"After the Crash"

An Original Non-Fiction Story by Adele Cox (2007)
Our somatic system experiences a sudden, potentially life-threatening event as "trauma" even if the logical mind thinks the situation is "minor". I witnessed this process first hand in the minutes after my car accident. This is my story.